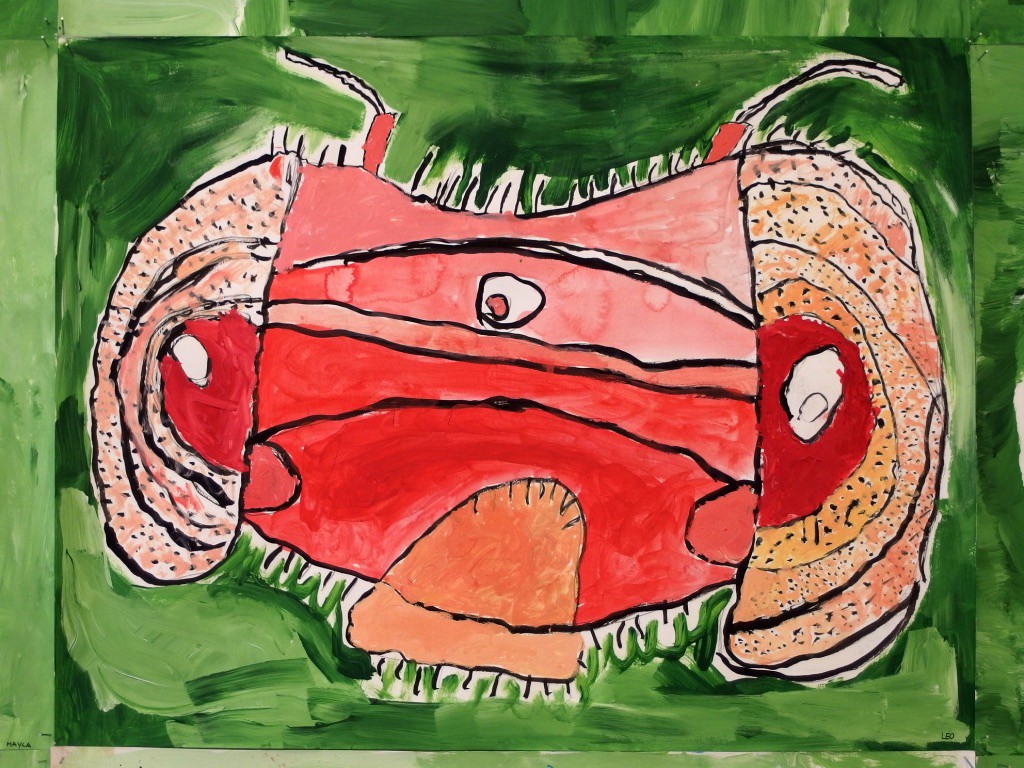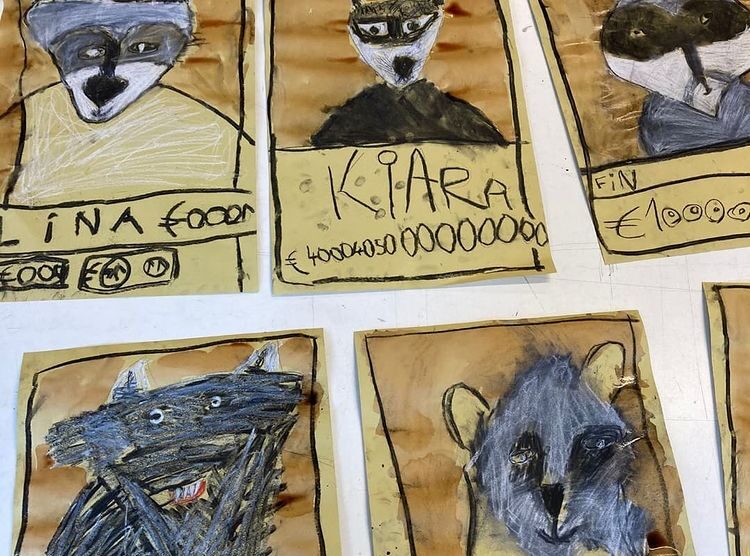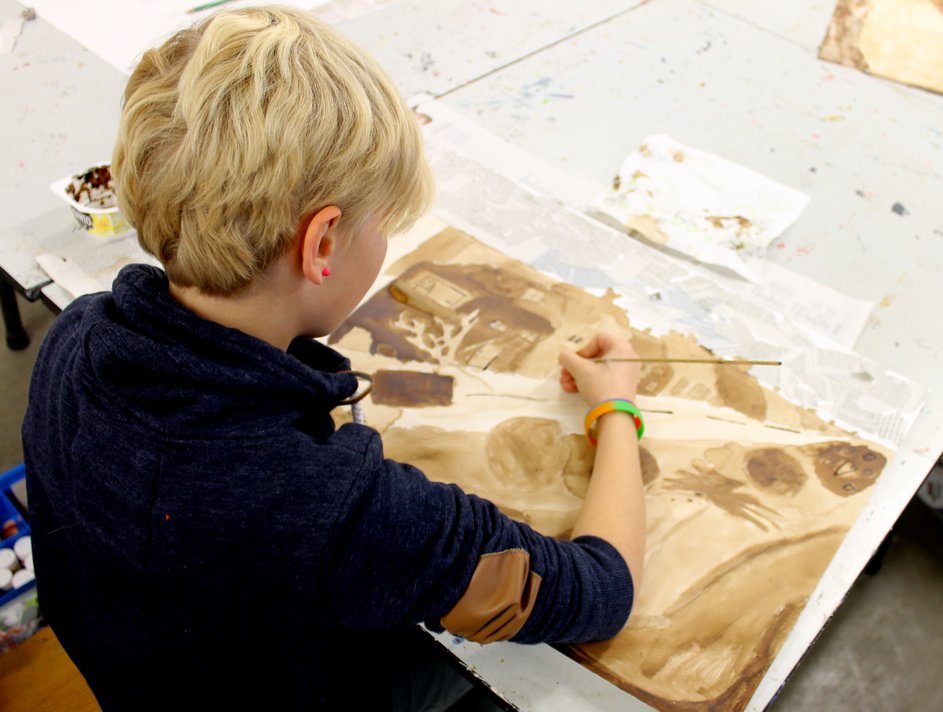 De academie is een school, a school away from school. Of anders gezegd, onderwijs in de vrije tijd. In onze school maken we tijd vrij om kinderen samen te brengen rond beeldende kunst en samen op artistieke verkenningstocht te gaan.
Het beeldatelier is er voor kinderen van 6 tot 11 jaar (1 ste t.e.m. 6 de leerjaar). In deze graad dompelen we leerlingen onder in de boeiende wereld van de kunst. Ontdekken en op ontdekking gaan, staan centraal. Ze maken kennis met allerhande materialen en verschillende technieken worden aangereikt. Zo leren ze tekenen, schilderen, drukken, boetseren, experimenteren, werken met recuperatiemateriaal, enz. De leerkracht- kunstenaar begeleidt hen tijdens deze ontdekkingstocht.
We nemen in de academie de tijd om technieken te ontdekken en ze te oefenen. Kinderen ontwikkelen op deze manier een basispakket aan technische vaardigheden. We nemen ook de tijd om ze te laten nadenken over hun idee en hun werk zodat ze leren keuzes maken. In deze graad leggen we de basis om probleemoplossend te leren denken.
We nemen de tijd om te experimenteren en op onderzoek te gaan. Door plezier te hebben in experiment en onderzoek, leren we jonge kunstenaars om te gaan met het onbekende en het onverwachte. Nieuwe ideeën krijgen plots vorm en ze komen los van een vooraf bepaald resultaat. Zo nemen kinderen hun eigen proces stap voor stap in handen. Het vertrouwen in hun eigen kunnen wordt versterkt en de leerling is op weg om een zelfstandig kunstenaar te worden.
VOOR WIE?
Leerlingen van het 1 ste t.e.m. 6 de leerjaar kunnen deze richting volgen.
1 ste graad 6-7 jaar (2 leerjaren)
2 de graad 8-11 jaar (4 leerjaren)
De groepsindeling is verschillend per locatie en/ of lesmoment
WANNEER?
Kinderen volgen wekelijks 1 lesmoment van telkens 2 uur (2x 50min).
De lessen gaan door van 1 september tot 30 juni.